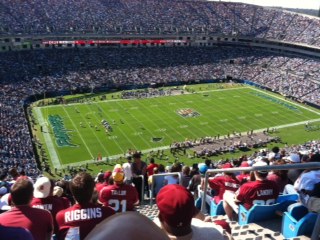 1. We know Jesus is THE only one who brings LIFE Eternal. John 14:6, Revelation 22:13
No other or nothing else can make that Big play! Jesus gets ALL THE GLORY!
2. We pursue the Truth, God's Word, the Bible which is THE perfect game plan. II Timothy 3:16
His playbook holds the greatest plays that you can run. Every play executed correctly is a potential score!
3. We proclaim the winning message of the Gospel. I Corinthians 15:1-5
Everyone can be a part of the most victorious team of all time. We need you to join! (look up "Get into the Game!")
4. We coach & train to see mature game changing teammates or disciples. Matthew 28:19-20
If you want to make an impact you have to accept coaching and train yourself to make an impact.
5. We use sports to make Biblical truths easier to apply to everyday life.Proverbs 1:2-7
The Truth can be applied in any arena of life.
6. We live to serve and encourage others to run a winning race. I Corinthians 9:24
Let's be in to win it
7. We are team players. Romans 12:3-16
Teamwork is essential in any winning effort! We are all better together.