The Sports Missions Outreach (SMO) is an outreach using sports to share the great news of Jesus Christ, the ultimate athlete. He faced the challenge set before Him and conquered. I Corinthians 9:24 tells us to run the race of life in such a way to win. This ministry is all about helping you win that race that is set before you. Hebrews 12:1-2 explains to us that there is a great crowd of witnesses cheering for you. We are a part of that crowd cheering you on! But we cannot run it for you. Only you can run the race God has given you to run that will impact the world around you.
But when we serve on school campuses we have 3 goals and we are playing within their rules.Here are our 3 goals.
1. To help build character using sports
2. To serve & support the team, coach, players & parents in their pursuit of excellence.
3. To give back to our community lessons learned on our journey through school.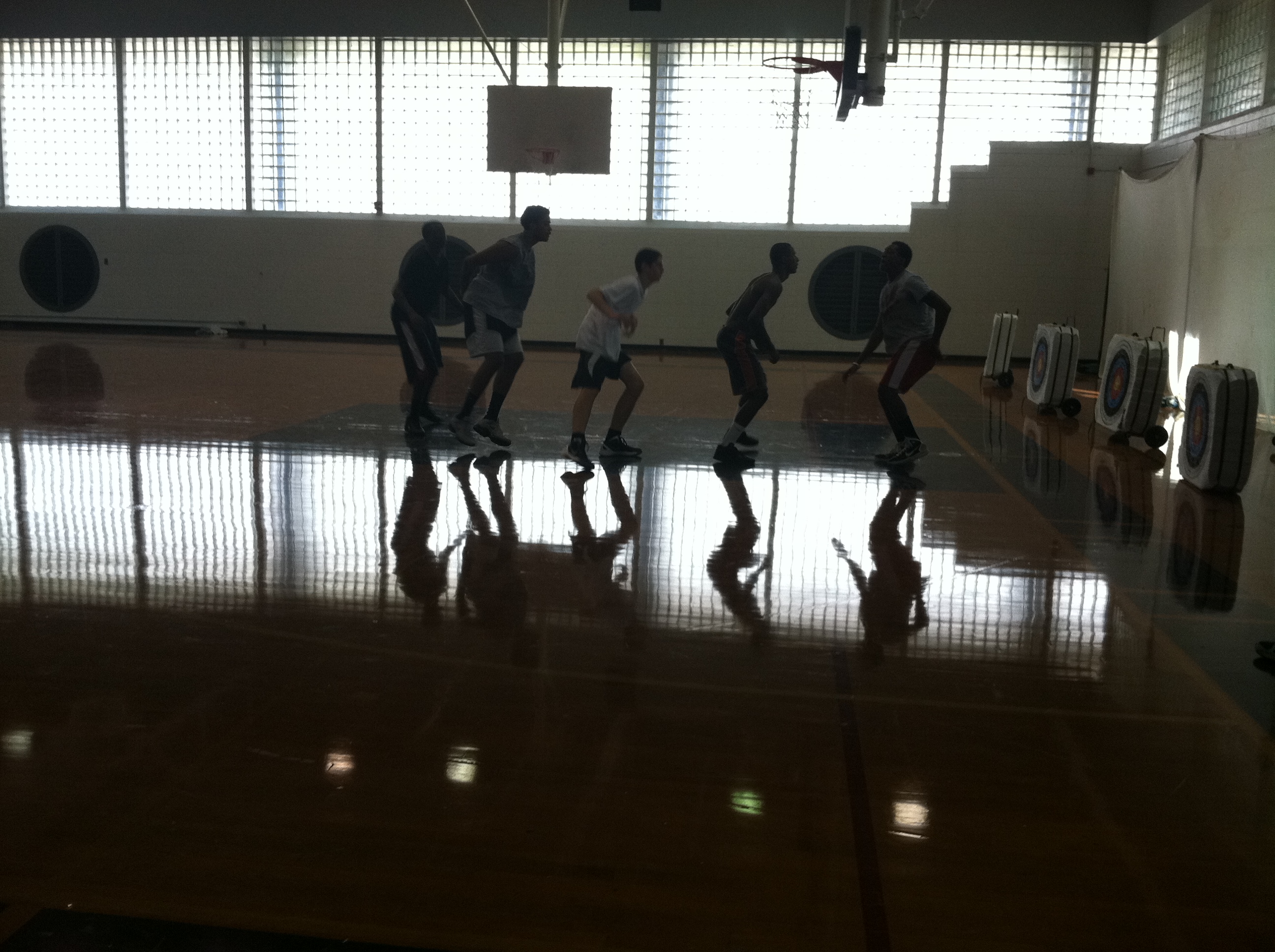 This is a Proclaiming ministry:  We proclaim the great overcoming love of Jesus Christ and we train you how to communicate with others how to get into the game of life through the sharing the great gift Christ offers. You can easily assist someone on how they can join God's undefeated team.
This is a Discipling ministry:  We will walk along side you as you run to a great Destiny. We equip you with 7 game changing plays. If you execute these plays you have the potential to score in each area of your life.
This is a Serving ministry:  We are here to serve the coach, the player and the team win as a person, a student, and as an athlete.
This is a Partnering ministry: Team work is essential to winning! We team up with Para-church ministries like Fellowship of Christian Athletes, also; churches, and individuals who are about helping others win in the game of life.
From the family room, the class room, the locker room to the field;  let's win!